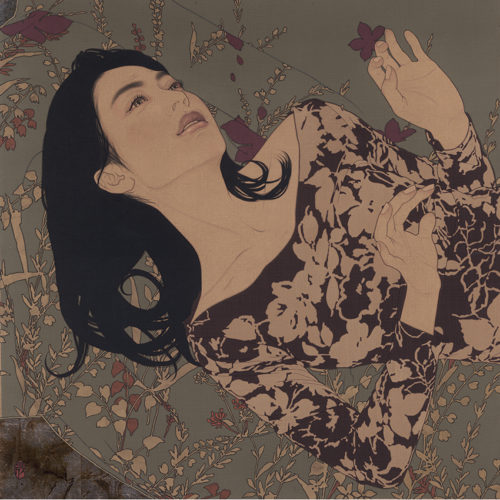 Ikenaga Yasunari is a Japanese leading bijinga painter. Shukado is interviewing with him about his history and future.
Q: What did made you decide to be a painter?
A1: I never have thought I want to become painter. Just I realized I had been born to be a painter when I was 3 years old at the same time of the self-awareness.
It is the same as we never think we want to be a human to be born as human being.
Living as a painter is not hope but giving up destiny.
Therefore I could not stop painting even while my dark days.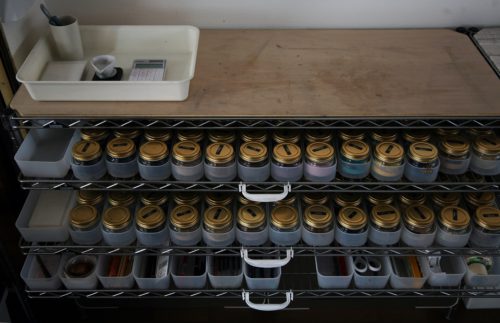 Q: Could you walk us through your creating process? Why do you choose sumi-ink, mineral pigments, hide-glue and linen canvas as your main material?
First I dye linen cloth with brown pigment removed from high quality natural earth, and wash it. And then recoating them with ocher pigment abstract from high quality natural earth several times and wash them again. The mixture of two pigment changes into skin color such as fabric with soft texture which I had found. It took over 10 years. Until 18 years old, I had drawn oil painting in an art high school. Then I went to Tokyo and started to learn by myself Japanese-style painting at the age of 20.
As I switched over to oil painting, I was be none too sure of painting on paper with water. It was difficult even to stick pigment to paper. I tried to use all materials, Paper, board, metal, sand stone, plastered one, golden leafed one, and cotton for the support, and I also tempera and bee wax for the vehicle. All did not work out as the way I had wanted.
I went back to my hometown with disappointment at my age of 27. One day I rubbed earth I picked up from the field in front of my house with linen cloth.
Just stain came out. Pouring hot water to wash the failure, the stain came out beautiful ocher.
A girl of horizontal frame depicted on the ocher cloth was my first painting.
When I was 28 years old, I went to Tokyo again and tried the reproduction of the color. I took long time to replicated the color had appeared by accident. I made color samples day by day.
Finally I succeeded the reproduction at my age of 38. I supposed this is the only color I needed. After a while I reached the age of 40, I debuted as a painter.
to be continued.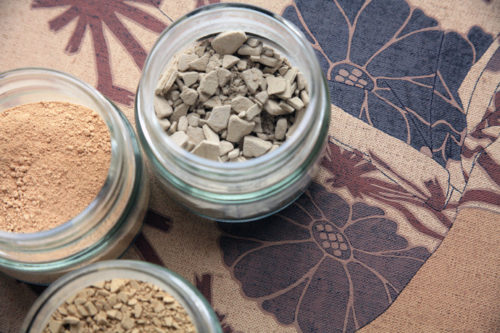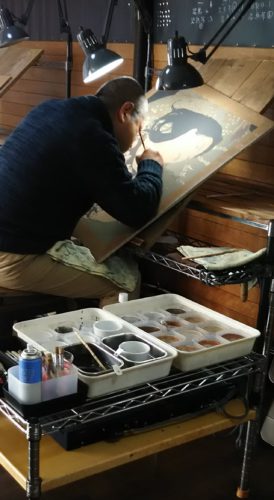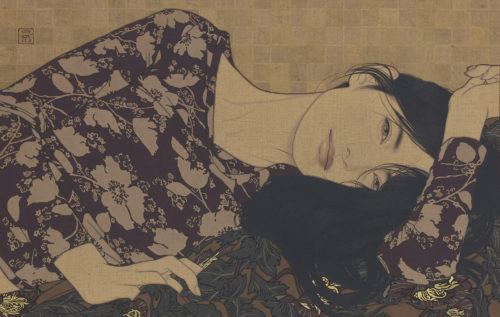 2020/05/18